Use of electric motors grows
By Keefe Borden25 March 2022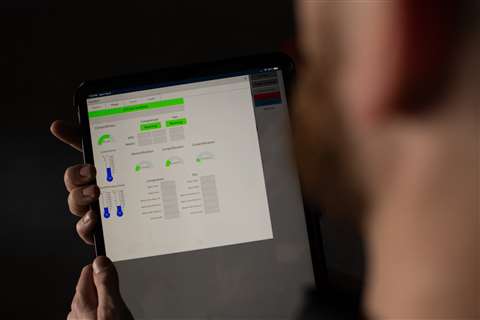 A renewed emphasis on environmental regulation has prompted oil and gas companies to look critically at the equipment they operate for ways to reduce emissions. In response, companies that make or lease that equipment that enable lower emissions have seen rapid growth. One such company is TOPS LLC, a compression fleet leasing company located in Midland, Texas.
The company services the Permian Basin with a rental fleet with a capacity of 175,000hp, 95% of which are powered by electric motors connected to a utility grid or microgrid. The motors and the grids to which they are attached are reliable enough that very few customers choose to have a backup generator on hand if the grid were to fail.
The company has doubled its capacity in the last year and is in the process of adding another 75,000hp, which should be in place by the end of the summer. The units are primarily used for gas lift, but can be used for gathering and booster stations and in vapor recovery units.
In mid-2021, TOPS became a portfolio company of Apollo Global Management, which provided the company with the capital needed to expand its fleet. "We are growing ahead of target," said Misty Ingle, vice president of sales and marketing.
Electric motors allow an operator to drastically reduce CO2 emissions and reduce methane emissions at a more cost-effective and reliable basis than their gas-driven counterparts. Electric motors also give end users a lot more control over its processes, particularly when coupled with a variable frequency drive found on the compressor packages it leases.
The interest in electric-driven compressors has risen and fallen over time with the cycles of the oil and gas industry. In boom times, when there is a strong interest in gas compression, the lead time for gas engine drivers has typically increased. This, in turn, has led to surge in attention that operators have for electric motors. The latest boom, however is a bit different and is led by a desire to slash emissions.
"This time, it seems like a much larger push (into electric), and an easier sell. People are doing it because they want to do the responsible, sustainable alternative," she said.
Matt Sears, engineering manager at TOPS, said the packages come in a range of sizes, depending on a given application. Most are between 200 and 2000hp and have TEFC or WPII enclosures that are Class 1, Div 2-rated. Most are built by Ariel. While TOPS has had remote monitoring capabilities previously, the majority of TOPS's new packages with Ariel compressors have the company's smart compressor system installed, which enables TOPS or an operator to further remotely track the compressor's performance.
The motors come from multiple manufacturers, depending on where they are used. "Our main criteria is to ensure the motor is fit for the application," he said.
The units in their fleet do not have a dual drive, which offer more operational flexibility but require more capital up front. "We have made a deliberate decision to go all electric driven believing that the reliability and lower emissions justifies the investment," Misty said.
The company has deliberately chosen to focus on Permian Basin due to the presence of numerous strong operators and shared goals of creating a more data driven, sustainable oilfield. "Expanding into other basins is tricky," she said. "We would need to need to partner with the right operator who values our data driven approach and allow us to achieve economies of scale in a different basin."
Lower capital requirements
The length of the leasing contracts varies widely by operator, but in general, larger horsepower packages have longer lease terms and include a specific amount of run time. The contracts include a maintenance agreement, but customers will occasionally install the units.
"This is one thing we do really well -- we monitor our equipment remotely and try to get ahead of any maintenance issue. If, for example, we notice a potential maintenance issue looming, it can send a crew out to do preventative maintenance before a failure occurs," she said.
Leasing equipment has several advantages over buying. It allows operators to enter a market with lower capital required. Buying any asset, including a compressor, requires a commitment to capital and maintenance that a lot of operators can't or don't want to make.
In addition, most of the rental units are designed to be modular, which enables an operator to pick it up and move it to the next well. In many cases, purchased equipment is often larger and harder or more expensive to move. The rental fleet design also allows end users to operate in a wide range of parameters.
NEWSLETTER
Delivered directly to your inbox, CompressorTech² News features the pick of the breaking news stories, product launches, show reports and more from KHL's world-class editorial team.