Tougher gas pipe inspection rule proposed
Proposal would cover LNG facilities, storage and more than 2.7 million miles of pipelines, 
The U.S. Department of Transportation's Pipeline and Hazardous Materials Safety Administration (PHMSA) is proposing a new rule to improve the detection and repair of leaks from gas pipelines.
As directed by the bipartisan PIPES Act of 2020, the proposed rule is designed to enhance public safety and lower methane emissions and other air pollution from more than 2.7 million miles of gas transmission, distribution, and gathering pipelines; 400+ underground natural gas storage facilities; and 165 liquefied natural gas facilities. The proposed rule will update decades-old federal leak detection and repair standards that rely solely on human senses in favor of new requirements for deploying commercially available, advanced technologies to find and fix leaks of methane and other flammable, toxic, and corrosive gases. 
"Quick detection of methane leaks is an important way to keep communities safe and help curb climate change," said U.S. Transportation Secretary Pete Buttigieg. "We are proposing a long-overdue modernization of the way we identify and fix methane leaks, thereby reducing emissions and strengthening protections for the American people."
According to the PHMSA, the rule would reduce emissions from covered pipelines by up to 55%. The proposal requires pipeline operators to establish advanced leak detection programs aimed at detecting and repairing all gas leaks by:
Strengthening leakage survey and patrolling requirements by increasing the frequency of surveys and requiring the use of commercially available, advanced leak detection technology—such as aerial or vehicle surveys, handheld detection devices, and continuous monitoring systems—with flexibility for operators to use a range of approaches to meet a minimum performance standard.
Reducing the volume of gas released due to unintentional emissions like leaks and equipment failures and revising the reporting minimum threshold to detect smaller leaks sooner.
Minimizing intentional releases, such as those caused by equipment venting or blowdowns, associated with pipeline maintenance, repair, and construction and encouraging operators to consider cost-effective equipment that can capture the methane for later use.
Establishing explicit criteria and timeframes for the timely repair of all leaks that pose a risk to public safety or the environment.
"On a bipartisan basis, Congress came to the common-sense conclusion that it is finally time to deploy modern technologies to find and repair pipeline leaks to prevent waste of valuable products and protect people and the environment," said PHMSA Deputy Administrator Tristan Brown. "This rule will deploy pipeline workers across the country to find and repair leaks that will improve safety for the public—and will ensure America continues to be the global leader in methane mitigation, which is one of the most potent greenhouse gases threatening the economy and our planet today."
Section 113 of the bipartisan PIPES Act of 2020 mandated the issuance of a rulemaking requiring the development of advanced leak detection programs capable of identifying, locating, and categorizing natural gas leaks from pipeline infrastructure for timely repair. In June of 2021, PHMSA issued guidance to gas and hazardous liquid pipeline operators that operators must update their operations and maintenance plans to minimize emissions, underscoring Congress' new requirement in section 114 of the PIPES Act of 2020.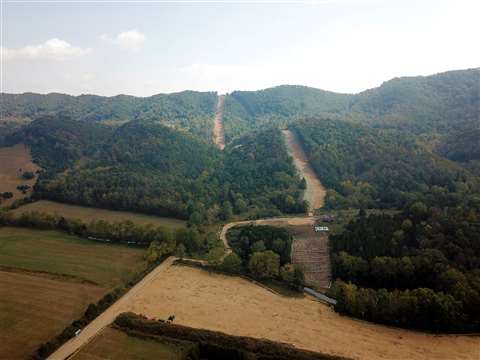 As part of the Administration's U.S. Methane Emissions Reduction Action Plan and President Biden's Investing in America agenda, PHMSA is also implementing funding from the Bipartisan Infrastructure Law to modernize municipally and community-owned natural gas distribution pipes. Last month, PHMSA announced the first $196 million from the nearly $1 billion Natural Gas Distribution Infrastructure Safety and Modernization grant program, and the next funding opportunity of $392 million is expected to be released this month.
The proposed rule has been transmitted to the Federal Register. A publication date will be provided when it becomes available along with an opportunity to provide public comment.
NEWSLETTER
Delivered directly to your inbox, CompressorTech² News features the pick of the breaking news stories, product launches, show reports and more from KHL's world-class editorial team.