Kodiak unveils real-time operations monitoring system
By Keefe Borden16 December 2021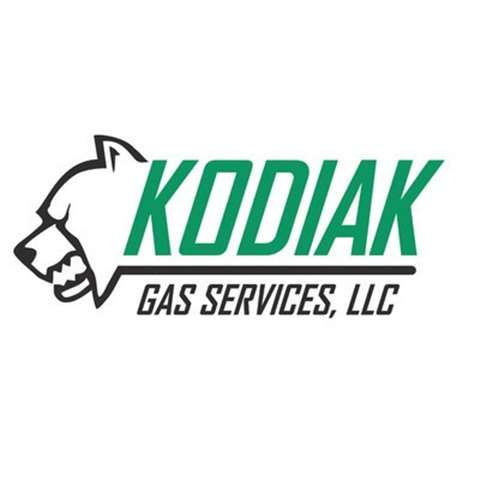 Kodiak Gas Services has partnered with Legend Energy Advisors to launch EcoView, a proprietary data collection and transmission system that monitors methane emissions and other data on compression systems. The new hardware and software package offers users comprehensive data captured through more than 150 sensors on Kodiak's compression assets.
"The development of EcoView offers our technicians, management, and clients an unprecedented ability to monitor operational data in real time and enhance our already industry-leading mechanical availability guarantee," said Mickey McKee, president and CEO at Kodiak. "With ESG initiatives front and center for the industry, this technology eliminates the guess work for our customers and drastically increases the accuracy of the data related to greenhouse gas levels reported by them."
The ongoing in concern among energy providers about environmental change has made it a good moment to roll out a product that enables customers to meet ESG goals, McKee said. In addition to its customers, some of Kodiak's investors have clear ESG priorities and want to have the ability to track emissions carefully.
"We made a conscious decision that we don't want to follow the industry. We want to continue to have the lowest emissions fleet and to drive the best environmental impact," he said.
Through 2022, Kodiak has committed a significant investment to EcoView as part of its pledge to sustainably provide critical midstream infrastructure and related compression equipment and services. Kodiak units with EcoView will transmit real-time operations data every five seconds. Approximately one billion data points per compression asset per year is collected on site, interpreted within Legend's software and associated hardware, and transmitted back to cloud-based servers every five minutes, the company said.
The ultimate goal is to enable customers to minimize their carbon footprint. The emissions tracking system can be bolted on in a couple of hours without the need to shut down the unit, although some customers may have a policy that requires a shutdown.
The system enables Kodiak and its customers to track emissions and performance data over time. The data can also be used to schedule maintenance, monitor performance and trouble shoot issues.
"We are excited about the continued partnership with Kodiak and the future impact of EcoView," shared Dan Crosby, CEO of Legend Energy Advisors. "Together, we can provide Kodiak's customers with access to instantaneous operational visibility, unmatched anywhere else in the compression industry which will drive both environmental and financial sustainability."
EcoView will enable Kodiak to make truly predictive maintenance a reality through future partnerships with machine learning companies, driving down costs, improving operational efficiencies, and minimizing the equipment's environmental impact by reducing unplanned downtime incidents, the company said.
Craig Collins, executive vice president and general counsel of Kodiak, said that partnering with Legend allows Kodiak to continue to fulfill the pledges contained in our inaugural sustainability report and help compression providers meet ESG goals. "We look forward to evolving the capabilities of EcoView as customer and industry needs adapt," he said.
In 2022, Kodiak will enhance the capabilities of EcoView by adding the ability to track leaks and other sources of greenhouse gas emissions. Also, in 2022 through incremental, enhanced product offerings, Kodiak's customers can purchase access to EcoView's data and features.
Kodiak's creditors recently expanded its line of credit by $175 million to a total limit of $1.875 billion. The additional funds will provide the company with additional working capital and enable it to roll out the new software and hardware package.
Kodiak initially planned to launch a prototype in 1Q2020, but the start of COVID forced it to delay until October 2020. It has made incremental improvements since then and is now ready to launch the product to the entire industry, he said.
Kodiak cannot install the system on its entire fleet at once but hopes to partner with customers to gradually upgrade the entire fleet over time.
Ultimately, the next phase of development is a leak detection with onsite cameras that can identify any small leaks with the potential for automatic shutdown. The system has the capability to add gas metering and to track oil usage.
Kodiak is the third largest contract compression services provider in the continental United States with a revenue generating fleet of over 2.9 million hp. The company provides contract compression services to oil and gas producers and midstream customers in high‐volume gas gathering systems, processing facilities, multi‐well gas lift applications and natural gas transmission systems.
Legend Energy Advisors provides energy market intelligence, energy infrastructure, and real-time data analytics. Its products are used in most major market sectors, including real estate and light manufacturing to mining, oil & gas, and heavy industrial facilities.
NEWSLETTER
Delivered directly to your inbox, CompressorTech² News features the pick of the breaking news stories, product launches, show reports and more from KHL's world-class editorial team.