How industry executives see the emerging 'hydrogen economy'
By Jack Burke05 October 2021
Diesel & Gas Turbine Worldwide asked officials at key companies within the large engine and turbine industries to weigh in on a series of questions intended to provide a high-level view of the conditions, challenges and opportunities they see in the marketplace. The following part of the Q and A which will appear in the Autumn issue of the magazine.
The magazine would like to thank Håkan Agnevall, President and CEO Wärtsilä Corp., Prof. KangKi Lee, senior vice president, High Power Systems, AVL List GmbH, Marty Haycraft, vice president of Caterpillar Inc. and president and CEO of Progress Rail, Javaid Riaz, general manager, Parker Gas Turbine Division, Paul Browning, president and CEO of Mitsubishi Power Americas and Carlos Lange, president and CEO of INNIO.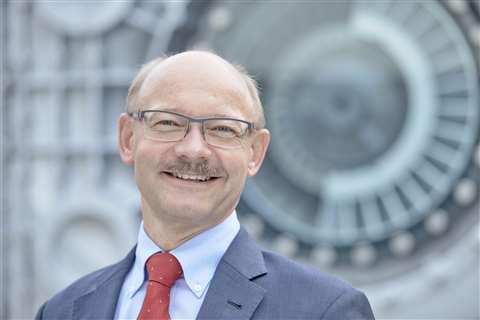 What do you see as your company's role what some are touting as the emerging hydrogen economy?
Riaz: For over 50 years, GTF has worked closely with GT OEMs and Operators to make Rotating Equipment more Efficient and with enhanced Availability. The 'new' challenge is a natural evolution of this. Gas Turbines provide a solid path to provide power in this emerging Hydrogen economy with the stability that renewables are currently unable to achieve. GTs are already being fueled with ever increasing % of Hydrogen mix fuels. This trend will continue. There is a solid link between GT air filtration and GT performance. This can be in the form of simply reducing the lifetime pressure loss of the GT filter, allowing the operator to stay within a tight band of controlled emissions and the extension to filter life.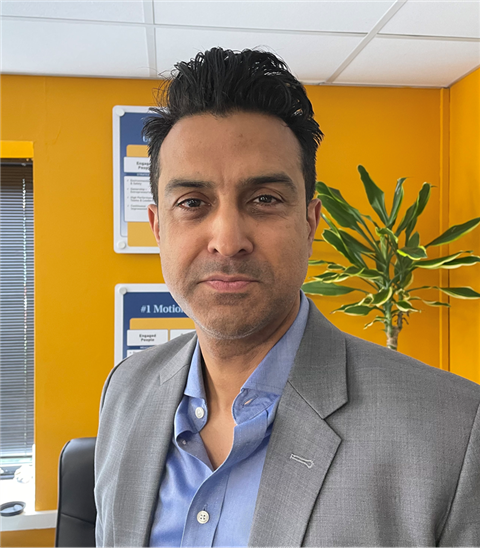 Lange: INNIO is a pioneer and an integral part of the energy transition. Currently the use of combined heat and power (CHP) generation with gas engines offers a CO2 reduction of more than 30% compared to generating electricity and heat separately. Additionally, CHP provides overall efficiency levels of 90% and more. While INNIO is an industry leader in CHP, we continue to identify and deliver technologies that reduce carbon emissions even more, such as hydrogen.
Our technological progress and search for solutions for a climate-neutral, greener and safer energy future drives us to be a key enabler in the transition to deliver carbon free heat and power. I am very proud that, as one of the pioneers in the industry, we have announced the first "Ready for H2" product portfolio in the power generation range from 200 kW to 10.4 MW. With our extensive range of innovative and fuel-flexible Jenbacher gas engines – which can be operated with renewable gas, natural gas, or hydrogen-rich fuels – our role is to pave the way for a greener energy future for our customers worldwide.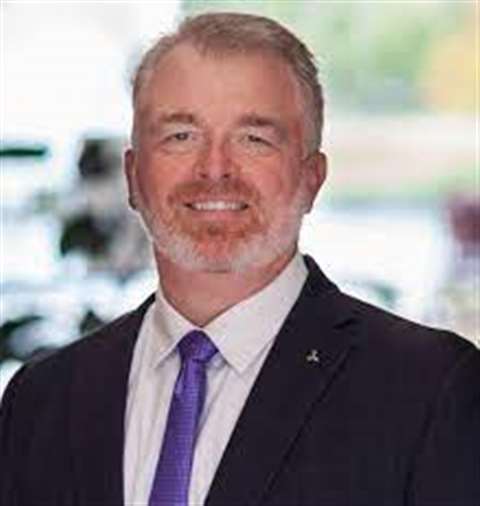 Riemenschneider: ABB Turbocharging's clear mission is to enable internal combustion engines to apply pure hydrogen, blends of hydrogen or hydrogen-derived fuels in the most economical way.
We have invested a lot of time and effort to understand the pathways to net-zero or zero-carbon fuels, not only to inform how our technologies must develop, but to help end users to understand the implications for their assets. As well as our own technology roadmap we use our engineering expertise to contribute to the industry perspective. For example, we have helped to steer CIMAC committees on greenhouse gas emissions and future fuels, which have identified some of the development challenges and potential technology implications for fuels and engines.
There is no doubt that the internal combustion engine is here to stay. It has proved many times over the decades that it can burn all kinds of fuels and meet new requirements, and it will do so in the future. Turbocharging plays a critical role in enabling future fuels because they deliver the air needed to control combustion. It is clear then that turbochargers will continue to make an important contribution to the high efficiency and performance of the combustion engine and our customers' assets.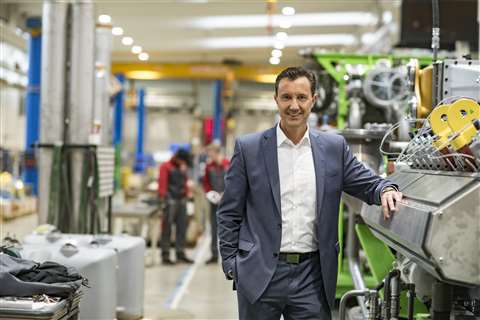 ABB Turbocharging is already exploring the turbocharger requirement for new fuels including hydrogen and ammonia. We presented our initial findings at the Rostock Large Engine Symposium last year, and we continue to work on many industry projects, leveraging our unique strengths in turbocharger research – including our one-of-a-kind Test Center. We believe we are ready to support our customers whichever fuels and whichever engine concepts they choose.
Browning: We believe that the power sector will lead the adoption of hydrogen as part of the net zero commitments our customers are making. In regions that are heavily penetrated with renewable power, hydrogen will be used to store renewable power for long periods of time. Mitsubishi Power is helping our customers accelerate the path toward 100% carbon neutral power generation by launching Hydaptive standard packages and Hydaptive storage.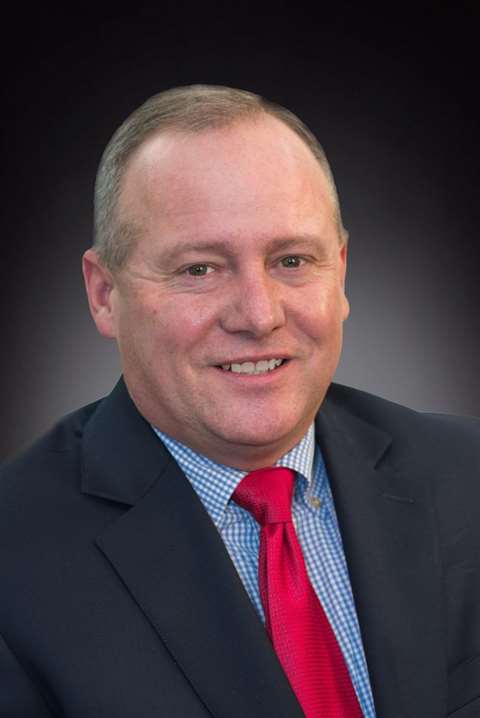 These are the world's first standard packages for green hydrogen integration. Mitsubishi Power's standard packages cut through the complexity power generators and grid operators encounter when integrating renewable generation, gas turbines, electrolysis and other technologies to generate and store energy in the form of green hydrogen. The Hydaptive family of technologies includes both standalone and integrated products that reduce cost, cycle time and execution complexity through standardization of engineering and design, and also utilize patent pending integrations and TOMONI software to provide increased capabilities for the integration of intermittent renewable energy sources. Finally, they provide a truly dispatchable power source with a reduced initial carbon footprint that can be adjusted over time to fit into a net zero carbon framework.
Haycraft
: We are helping our customers achieve their climate-related goals by providing products that facilitate fuel transition, increase operational efficiency, and reduce emissions. We will provide the technology required for rail transportation – including where hydrogen could play a significant role in achieving greenhouse gas reductions and the science-based targets of certain customers.
We are actively engaged in the ongoing development of new technologies, as well as improving existing technologies. While hydrogen may be the largest component of an approach to carbon reduction in the future, several strategies remain to be implemented sooner than the infrastructure for hydrogen can be constructed, with alternate fuels and train and vessel drivetrain efficiencies, among others. Still, should hydrogen adoption and infrastructure accelerate to a closer horizon, we will be ready to help our customers succeed.
Lee: It is no doubt that the future power train will be powered by hydrogen or zero carbon fuels based on hydrogen. Hydrogen is the simplest carbon free energy carrier. Current debates are ongoing on how to produce hydrogen, so that blue hydrogen will bridge the gap together with other net zero carbon fuels till green hydrogen infrastructure will be ready on industrial scale. AVL sees the significance and its potential of hydrogen and teamed-up in dedicated business groups to deal with hydrogen and zero carbon fuels throughout the entire life cycle connected by Power-to-X concepts. We can be a one stop shop for the hydrogen economy in all applications from ICE to Fuel Cells with good competences in developing storage and handling systems as well.
Agnevall: The energy sector and maritime industry are both undergoing a massive transformation as they seek to decarbonize. Hydrogen is one of the fuels that is currently being discussed in the industry. At Wärtsilä we have accelerated testing and technology development with hydrogen, amongst other promising fuels i.e., ammonia, and methanol. We are committed to provide our customers with products and technologies to help navigate the biggest change that the industry has seen.
Wärtsilä has invested in a flexible engine and energy storage portfolio that can provide the required flexibility for high renewable energy systems. Wärtsilä is conducting R&D on future fuels so that we are able to run on carbon-neutral future fuels when markets eventually turn away from fossil fuels. Hydrogen will also be used as-is and to produce other carbon-neutral compounds such as synthetic methane, methanol and ammonia. These substances already have a logistics infrastructure and market and therefore applications for these fuels may emerge faster than for pure hydrogen, accelerating decarbonization.
NEWSLETTER
Delivered directly to your inbox, CompressorTech² News features the pick of the breaking news stories, product launches, show reports and more from KHL's world-class editorial team.