How industry events coped with COVID-19
It seemed like a distant international news story, one reserved for the latter half of a broadcast news segment. The coronavirus (COVID-19) appeared like an illness isolated overseas, not something that would find its way across the globe.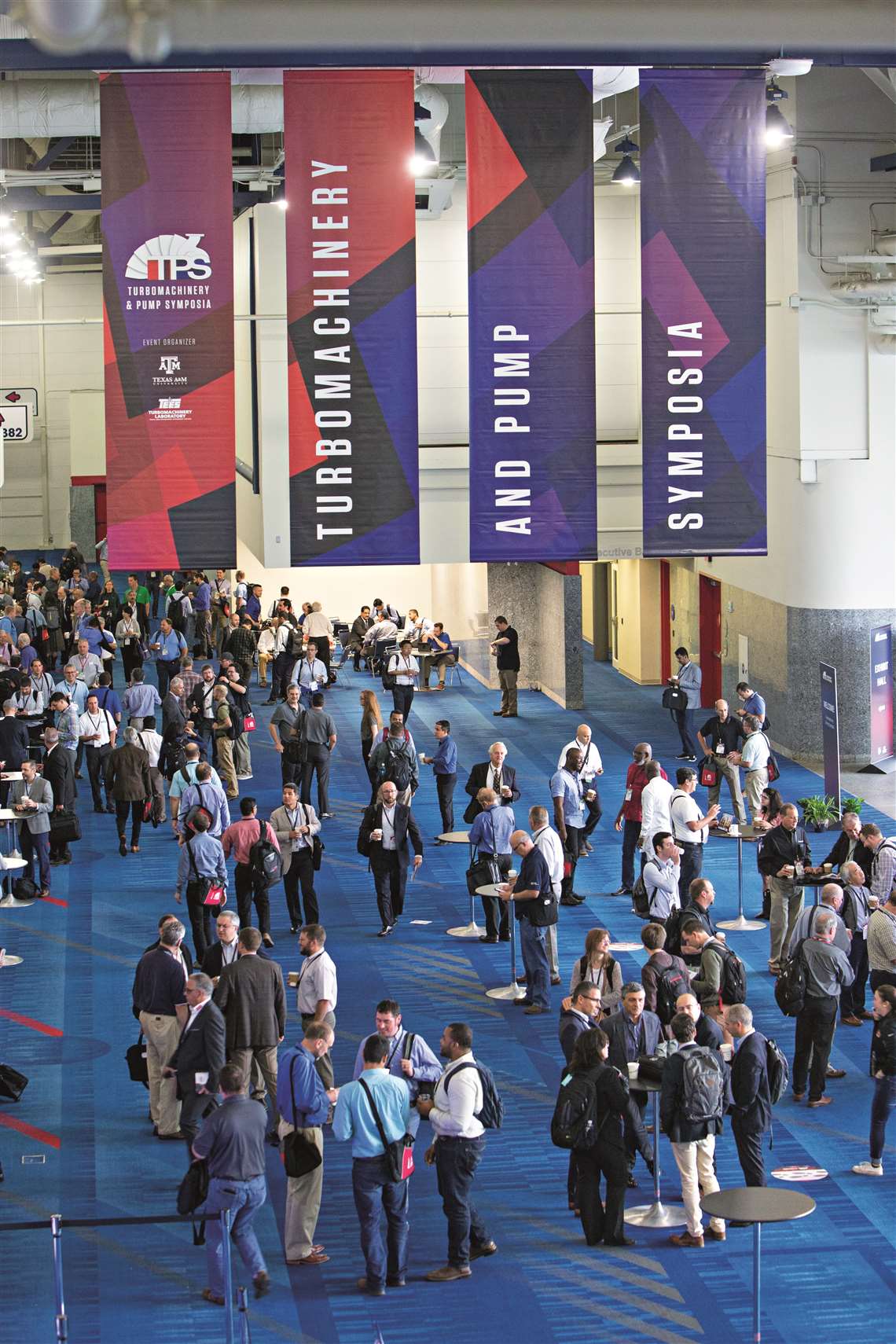 Even as the cases piled up in China, Stephanie Mersman, the event coordinator of the GCA Expo & Conference, kept her focus on her 2020 event, scheduled from March 24-27 in Galveston, Texas.
Then the virus started popping up in Europe in early February, its impact more profound in Italy as images of crowded hospitals and ill patients began to dominate the airways. Suddenly, evening news broadcasts had more time dedicated  to COVID-19.
Despite this, Mersman stayed optimistic, hoping the virus could be contained. But as the calendar flipped months, the virus crossed continents. On March 11, the World Health Organization (WHO) officially declared the coronavirus a pandemic. Two days later, the GCA Advisory Board sent an email to exhibitors and attendees – "We have made the decision to cancel the 2020 GCA Expo & Conference."
"Once the virus was detected in the United States, the conversations about the possibility of having to cancel the show began in earnest," she said. "The enactment of the emergency declaration, literally one week prior to the start of the conference, made the unfortunate decision inevitable."
Mersman's story isn't unique for event planners. Dozens of industry shows didn't occur in 2020 and those that did took on non-traditional formats. The pandemic remains in 2021, forcing event planners to get creative to keep their events relevant and robust.
"This is absolutely a concern for the entire event industry," Mersman said. "We are all scrambling and planning for a future that we have limited to no experience navigating."
Inevitable decisions
Planning an event, regardless of size, comes with multiple moving parts, such as hotel and venue agreements, outside vendor contracts and registrations among many other responsibilities. While unexpected circumstances happen during the planning process, the pandemic proved to be catastrophic for large events.
"We had to notify our contracted hotel in writing of our cancellation," said Crystal Myers, director of marketing and events for the GPA Midstream Association. "I'll never forget the emotions that came from hitting the send button – disappointed, frustrated, sad, mad and yet somehow relieved. You name it, I felt it."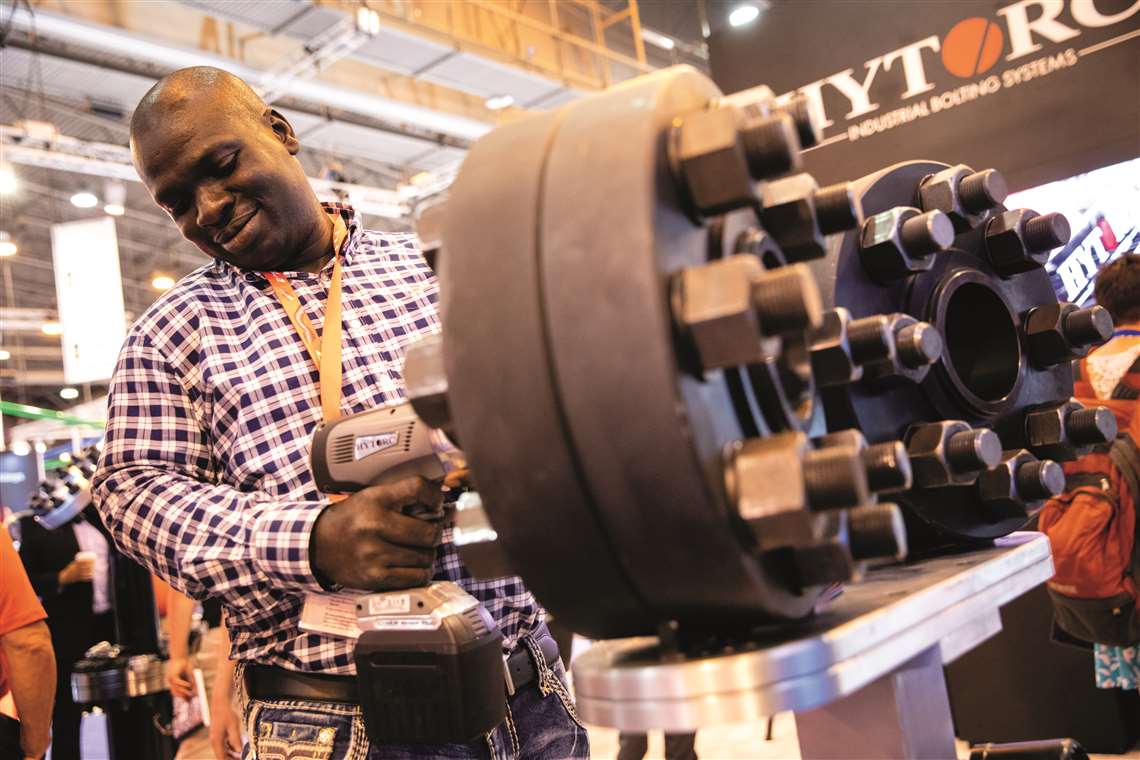 COVID-19-related restrictions, including social distancing and mask wearing, put trade shows at a major disadvantage, considering large crowds and frequent, close-quarter interactions are indicators of success. Additionally, coronavirus symptoms mirror those found in common illnesses, and some carriers are asymptomatic. Couple that with the virus' ability to spread easily through expelled droplets and event organizers were faced with a challenge unlike any seen in their history.
"A global pandemic is new, uncharted territory," Mersman said.
Spring events, such as the GCA Expo & Conference, the GPA Midstream Convention and the Offshore Technology Conference (OTC), felt the effects of the pandemic first. Organizers with these shows stated they felt optimistic at first, even when the virus made landfall in the United States. Those feelings quickly transitioned to uneasiness as COVID-19 became a buzzword and states began shutting down businesses.
"We closely monitored updated and mandates at all levels," Myers said. "The further we got into March, the mandates, travel restrictions and a genuine concern for everyone still willing to attend ultimately led to our decision."
After the spring shows suffered, several more scheduled for the latter half of the year began to face the difficult reality of cancelation. The OTC Board of Directors, responsible for the Offshore Technology Conference (OTC), faced that reality in early April when it postponed its event from May 4-7 in Houston to the third quarter of 2020.
"Like many organizations, OTC remained optimistic that the pandemic would subside with time, particularly as we ended the winter season," said Stephen Graham, OTC's executive director, adding that he and his team worked with their partners and NRG Park to move the event to the summer months. "When it became clear to OTC that the pandemic was not subsiding, and was in fact growing, the OTC Board of Directors had to make the difficult decision to cancel the 2020 event."
Even fall events weren't spared from COVID-19. The Turbomachinery Laboratory had to cancel the Turbomachinery & Pump Symposia (TPS), slated for Sept. 14-17, 2020. Instead of an in-person event, the show's organizers decided to try a virtual offering from Dec. 7-10.
"Everything in the world was so unknown," said Martha Barton, the exhibitor services director of the Turbomachinery Laboratory. "The education of our industry was still a need, people needed their continuing education credits to meet job requirements and our companies needed a platform to make connections with many over a few days."
Unseen hardships
Many outside observers watched as industry events disappeared in sequence to the rise of COVID-19. What those observers missed are all the finer details that went into those decisions.
Event organizers didn't come to those decisions quickly or without considered several alternatives. When cancellation became the best option, the determining factors usually came down to health and safety. These factors were evident in press statements by multiple organizations following their decisions to cancel their events. Behind those decisions were weeks of unseen planning, monitoring, rearranging and stress.
"Every week, we were adjusting plans based on the latest data and news available," Graham said. "Just when you think you have a solution, you have to develop a new solution the next day based on what is happening in the world.
"COVID-19 has had a greater effect on OTC than anything else in its 50-plus-year history," he said, adding that the conference has endured natural disasters and even the Swine Flu. "2020 is the first time that OTC's mission to share technical knowledge was disrupted. It was incredibly frustrating and disappointing for everyone involved."
Those frustrations weren't reserved for only the lost attendance either. Mersman said there several contracts and agreements that are forged with two-year minimums. Those contracts include sleeping rooms at hotels, meeting facilities, food and beverage agreements, outside vendors, audio and visual suppliers and the meeting exposition company. And if event organizers break those contracts, they are met with steep cancellation clauses.
"Fortunately, once the Emergency Declaration was declared, the cancellation clauses in the contracts resulted in our favor," she said.
The lack of a physical event, however, hurt the GCA's college partners. One of the purposes of the GCA Expo & Conference is to provide financial contributions to Lackawanna College, OSU Institute of Technology, Panola College, San Juan College and Western Wyoming Community College, Mersman said.
"An unfortunate consequence of our cancellation meant there would be no college contribution funding for 2020," she said.
Going virtual
The option to host a virtual tradeshow helped some event organizers provide an outlet for their attendees. The Gas Compressor and GPA Midstream associations each held a series of webinars, while OTC launched ongoing live panel sessions and the Turbomachinery Laboratory held a virtual version of its annual event.
The GCA Webinar Series proved to be a popular alternative for its attendees.
The content providers of the webinar series also provided some relief by sponsoring the webinars. This made them complimentary for GCA members and provided a funding source to make contributions to GCA's college partners.
"It was a 2020 win-win," Mersman said.
The GPA Midstream Association offered 23 pre-recorded webinars to GPA Midstream and GPSA members at no charge, a move that pulled in nearly 1500 views already, Myers said.
The virtual TPS exceeded expectations, Barton said, adding that they hoped for 50 exhibitors and ended up getting 68. OTC's Live series, which features panel sessions from the canceled 2020 event, will continue through August of this year. OTC also published 350 technical papers and 220 recorded presentations on OnePetro, a multi-society online library.
"OTC felt it was important to continue providing learning opportunities," Graham said.
Current landscape
Event organizers are thankful that 2020 is behind them, yet COVID-19 still lingers. That fact alone has already altered the tradeshow circuit for this year. Late summer and early fall are filling up as the popular destinations for delayed events.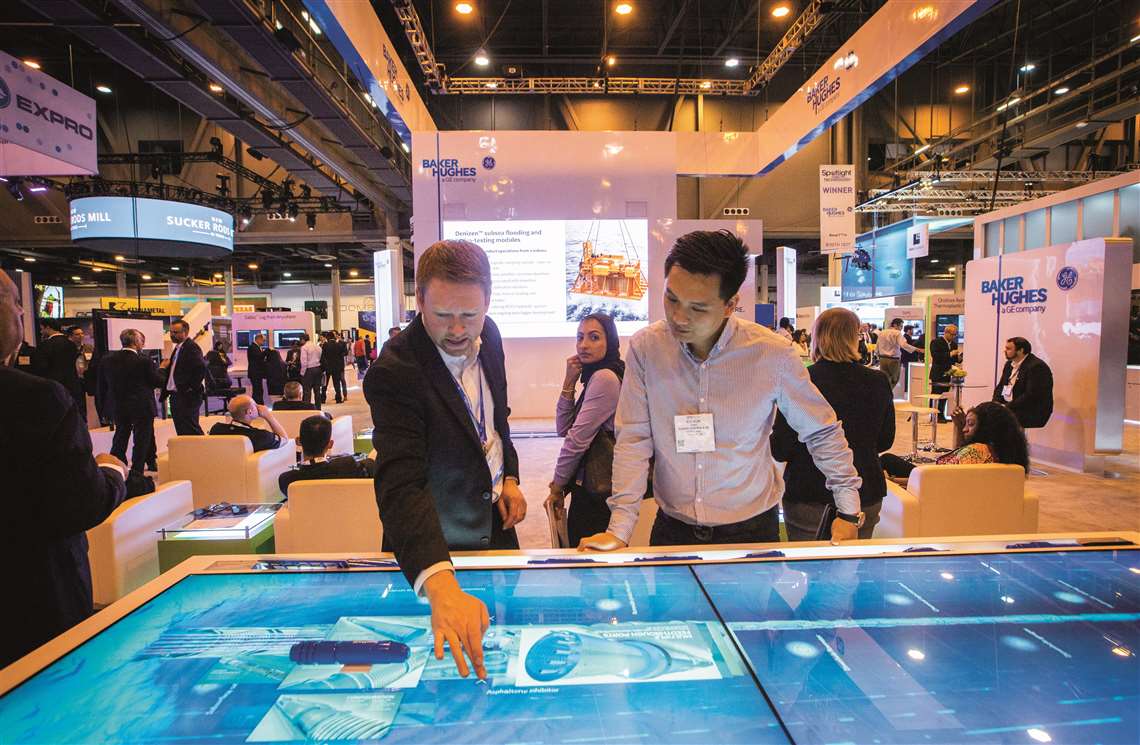 The European Forum For Reciprocating Compressors (EFRC) Board moved its conference for the third time in early November. Originally, the EFRC Conference was set for Sept. 2-3 in Warsaw, Poland. It moved to March 2021 and then to its current date – Aug. 24-26.
OTC has gone through a similar arc with its event. At first, show organizers pushed its 2020 show from May to the third quarter of 2020. Later, the board of directors canceled it and focused on its 2021 event, set for May 3-6 in Houston, Texas. In mid-November, the board decided to move it to Aug. 16-19.
"The decision to move to August was not taken lightly," Graham said. "We heard from many of our exhibitors that they want to be in Houston in person. The August dates are late enough into the year that we feel like we can hold a safe, in-person event."
The GPA Midstream Association not only pushed its annual convention from April to September for 2021 but plans to host it in September every year through 2026. The new date for 2021 is Sept. 26-29 in San Antonio, Texas.
"We felt like the third quarter of 2021 would be the earliest time that folks might be willing to travel and participate in a large event again based on discussions with our members," Myers said, adding that she and the association are aware of many industry events occurring in September, including Gastech (Sept. 13-16), Eastern Gas Compression Roundtable (EGCR, Sept. 14-16) and the Global Energy Show (Sept. 21-23).
The GCA Expo & Conference will occur from Aug. 17-20 in Galveston, Texas. TPS will take place in December this year.
The future of trade shows
This year will serve as a major test for industry events and how they will function in the near – and possibly distant – future.
"The events industry has seen more innovation in the last nine months than it has in the last five years," Graham said, referring to the rise of virtual shows amid the pandemic.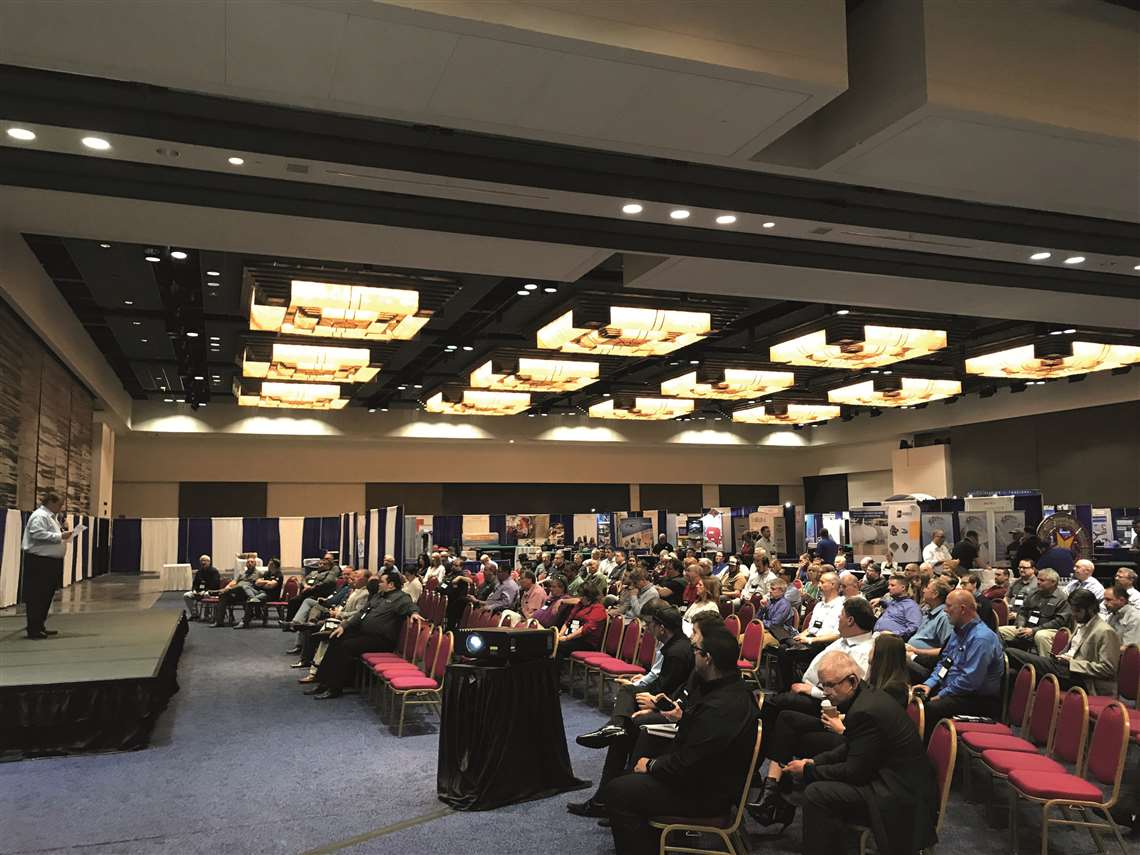 The virtual element could become a commonality going forward, be it as an added element to an in-person event or as a replacement altogether. Myers wouldn't be surprised if the GPA Midstream Convention ends up becoming a hybrid event this year before resorted back to a full, in-person event from 2022 on.
"The most challenging part of the pandemic is, in a way, we're essentially starting over with events," she said. "Prior to 2020, we had 20+ years of documented trends and data that have driven our convention decisions and contracts. And now, no one knows what 2021 and beyond will look like. We're planning the best we can and know that we are not alone."
The unknown makes future planning difficult, Barton said, especially because a pandemic is normally not part of the process. Mersman is also familiar with this as she and her team look to host an in-person event.
"As a society, we crave interaction with our peers and colleagues," she said. "The challenge (with virtual events) arises when you have people who are meeting each other for the first time. The networking component of an in-person event cannot be easily replicated virtually. For the future, we need to find the delicate balance between virtual and in-person conferences and continue to be creative in how we approach this challenge."
This story first appeared in the April issue of COMPRESSORTECH2. For a free subscription, click here.
NEWSLETTER
Delivered directly to your inbox, CompressorTech² News features the pick of the breaking news stories, product launches, show reports and more from KHL's world-class editorial team.