Exline thrives after 150 years
By Keefe Borden04 April 2022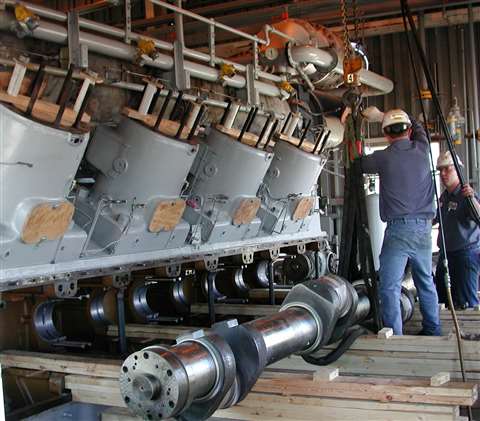 The idea that companies must grow, evolve or go defunct is an old adage that still applies to many industries. Exline Inc., an industrial solution and service company for many rotating and processing equipment types based in Salina, Kansas, has stayed active for 150 years because of its ongoing ability to evolve with changing market needs.
The company started in 1872, when blacksmith Robert Warren Exline moved from Ohio to Abilene, Kansas and set up shop under a tree to serve a growing area of farmers and ranchers. The company started as a wagon repair shop. The company later established services for steam-powered tractors and large bore engines. By 1915, the company had established a shop in Kipp, Kansas.
By the 1920s, the company was a well-established repair and manufacturing center for the Midwest. From there, the company branched into municipal power plants, which at the time were powered by reciprocating engines that Exline serviced. When the oil and gas industry began expanding across the country, Exline began servicing the compressors and the engines that drove them. The company services both integral and separable engines and compressors electric motors and gas engines, both high and low speed.
Through five generations, Exline remains committed to evolving with the energy industry in all of its permutations. "We're proud of our 150-year history and more so with, our long-standing relationships developed over decades with our clients, each based on the values of safety, ingenuity, versatility, and trust." said Robert "Rob" William Exline Jr., the company's fifth-generation CEO.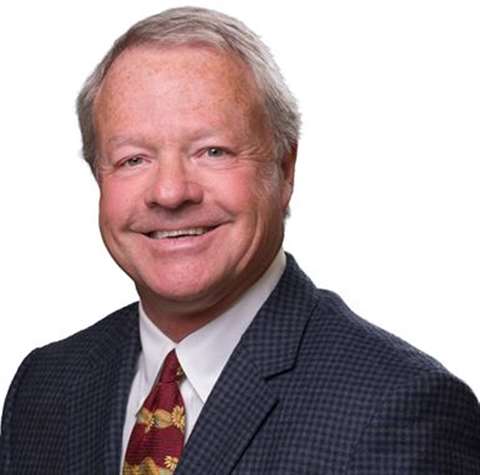 Today a large portion of Exline's business is in providing industrial solutions including, manufacturing, refurbishment, repairs, maintenance, and manufacturing for industries of gas compression, power generation, mining, agriculture, and plastic and PVC mixing.
The diversity of its products, services and industries has helped it survive the cyclical ups and downs of the oil and gas industry. Its customer base includes midstream, upstream, downstream and petrochemical operators.
"A 150-year history of providing world class industrial solutions is more than a notable business milestone, it is a culture continually developed over the generations," said Bret Hightower, president at Exline.
Industry Partners
Another element of the company's growth and survival over a century and a half is its strategic partnerships, which give customers access to a single source provider for critical equipment, services and parts for engines and compressors. The company's gas-related partnerships include Altronic, MIBA, Graco, Archrock Turbochargers Services, Safety Seal, and AMOT.
The company is an authorized distributor of Altronic Hoerbiger Engine Division for more than twenty years and offers installation, repair services and technical support for the complete line of products. Our partnership with Altronic Controls continues to grow, recently expanding its territory to the west coast and central part of the U.S.
Exline ignition controls and automation group makes ongoing improvements in automation, controls, and monitoring to give customers a better understanding of the status of their assets with exclusive protection devices. Exline's protection and monitoring devices are well known around the globe and are manufactured, installed, and maintained by technical service experts. Exline is also the O.E.M. of the SaveAir starting air system which they worked with Altronic on its development.
Repair and maintenance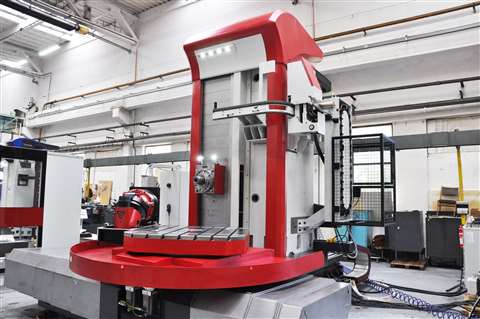 Exline provides a wide range of on-site and in-house repair and maintenance services for gas compressors and the engines that drive them. The company has two industrial complexes totaling more than 150,000 square feet that can accommodate virtually any size gas equipment that can be transported.
The facilities include large-scale lathe, milling and grinding machines and the latest CNC machining equipment capable of repairing virtually any repair project. Exline's machine shops are capable of ID and OD grinding, welding, multiple thermal spray coating methods and cylinder honing.
The company provides compressor repair and maintenance services for a wide range of engines and compressors, including Ajax, Ariel, Clark, Cooper Bessemer, Dresser-Rand, Enterprise, Fairbanks Morse, Gardener Denver, Ingersoll Rand, Joy, Nordberg, Worthington, Waukesha and White Superior.
Exline has master service agreements in place with many upstream, midstream, and downstream operators that gives the customer a maintenance program to keep equipment running. "We work with customers for scheduled maintenance," Rob Exline said. Exline also has technicians on call should a piece of equipment go down in an emergency.
The company is particularly proud of its ThermEx, ThermAlloy, and Duracoat thermal spray coatings. ThermAlloy® is a revolutionary process to repair power cylinder bores. Exline, created this process as an alternative to chrome plating through advances in thermal spray coatings, and application equipment technology. It is an alloy of materials thermal sprayed in the bore of Power Cylinders/Liners to re-establish size and provide a long-lasting wear surface. ThermAlloy has an inherent porosity throughout the depth of the coating resulting in improved oil retention and wear rates.
"When we manufacture or repair something, we are always reengineering the component with the goal to provide critical parts that operate better or outperform from original. Our focus is on longevity and reliability. Because of our 150 years of success, we are able to approach each situation with an experienced, value-added approach," he said.
Clear market trends
After decades servicing the gas compression industry, Exline has seen some clear trends emerge. A lot of legacy customers are diversifying their assets with wind and solar turbines. Investments in biogas and biodiesel have accelerated. Other companies have invested in compressed natural gas (CNG) and liquefied natural gas (LNG.) and hydrogen blending. While other are replacing legacy equipment with turbines and electric motors.
The industry has grown increasingly concerned about lowering carbon emissions. Exline has partnered with a company called Radical Combustion Technologies (RCT) Vienna, VA., in an effort to stay at the forefront of that industry trend. As a manufacturing and installation partner with (RCT), Exline is doing its part to aid our served industries with advancing technologies that could aid in lower emissions at industrial sites. "There are a lot of new technologies under development in that arena right now," he said.
Key acquisitions
The company had provided on site field machining services for decades, but it identified Nortex Field Services as one of the companies that provided a similar service with a diverse customer base. In late 2019, Exline purchased Nortex Field Services, which is based in Sherman, Texas. It has served the gas transmission, gathering and petrochemical industries since 1979 and now operates as a division of Exline.
"We identified Nortex as an acquisition opportunity for us to expand that capability," he said.
Field machining technicians travel to customer locations to provide field machining services and make repairs and custom projects.
Exline field machining technicians perform line boring services on cylinders, pumps, pump casings, turbine casings, cylinder casings, compressors, compressor casings, gear boxes, construction equipment, and any other part or equipment that can benefit from machining in the field.
The company's field machining technicians can return bearing saddles to standard factory dimensions using thermal spray processes and can perform wire alignment checks to return equipment to a correct alignment. The field machining technicians can also repair cylinder bores, valve seats and related components.
Exline is one of the co-founders of Enginuity, which develops technology to reduce emissions from natural gas-fired engines. It sold the company to Dresser Rand in 2008 and today it is a division of Siemens.
In 2008, Exline acquired Wheeler Enterprises, a division which enabled the company to focus on servicing engines used in municipal power generation. Shortly after the Wheeler acquisition, Exline bought NAK Inc., which owned Nordberg Engine OEM rights. Exline is the OEM support for Nordberg Engines, which are primarily used in power generation and marine markets. Today is the OEM for Nordberg Engines and can provide a complete line of parts for its two- and four-cycle engines.
In November 2006, Exline bought Tejas Mechanical in Odessa, Texas, which offered similar mechanical services and foundation repair and replacement. It later sold the foundation service capability to Ironhorse.
Looking forward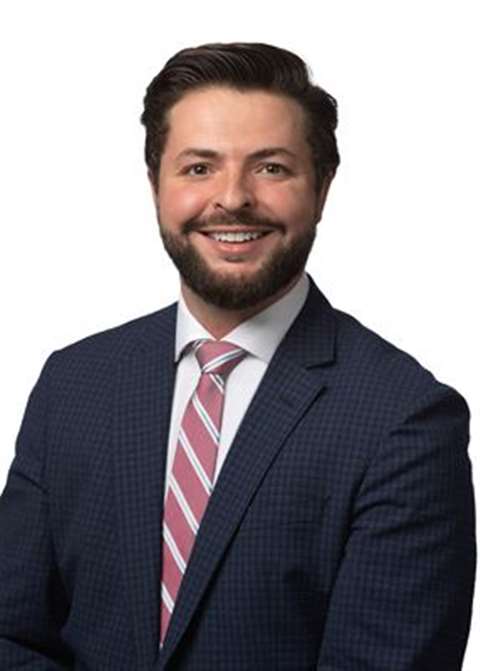 One of the unique challenges of a family-owned business is succession planning. The transition from one generation to the next is critical to the longevity of the business. "The next generation needs to be fully engaged and committed to learning the company and not accepting a role because they feel they should," he said. The company recently selected Will Exline to lead the company as a sixth generation.
Will Exline currently represents the company as Vice President of Operations. He has been professionally involved in the gas compression industry for eight years and spent four years outside the company as an application engineer designing specialized components to API standards for reciprocating markets. As an application engineer, he spent most of his time designing seal and wear components, such as compressor valves, packing, packing cases, pistons, rods, valve covers and lubrication systems for end users and OEMs.
NEWSLETTER
Delivered directly to your inbox, CompressorTech² News features the pick of the breaking news stories, product launches, show reports and more from KHL's world-class editorial team.