Ariel training center to reopen in July
By Keefe Borden16 June 2021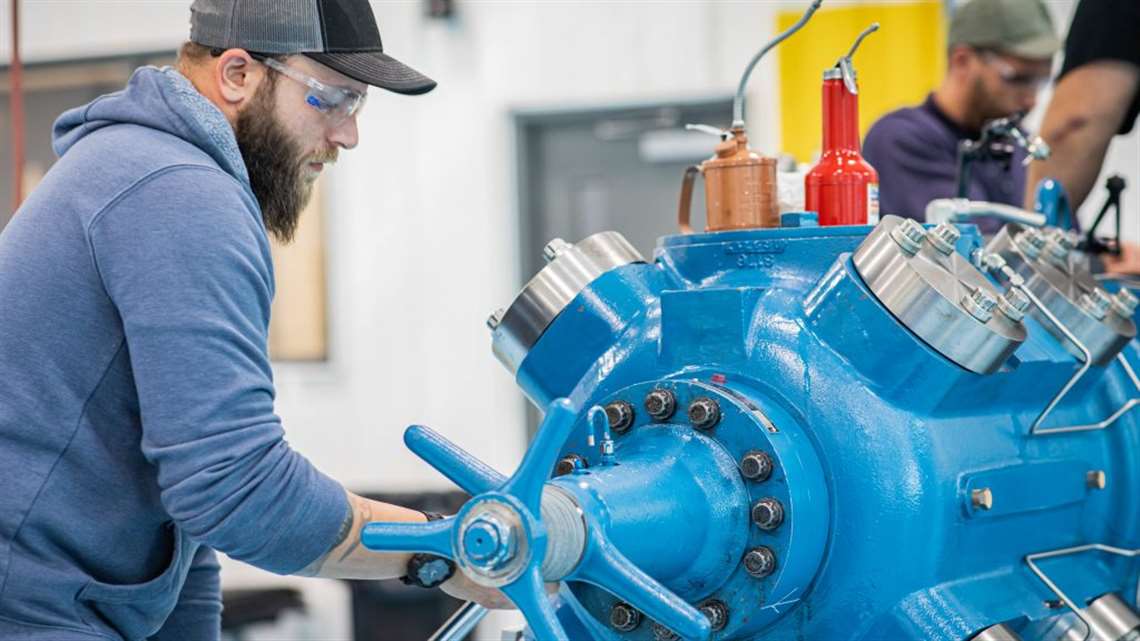 The need for a highly trained workforce in the gas compression industry has occasionally clashed with the worldwide response to contain the COVID-19 virus last year. Many training centers closed their doors or restricted access and moved to online programs.
Ariel Corporation's dedicated training center in Mount Vernon, Ohio, closed its doors to non-employees, but continued in a more limited fashion for the company's machinists, assembly workers and other staff.
Ariel employees were able to use the facility amid social distancing rules to develop their skills as the lockdown progressed. But as the rollout of vaccines has spread and facilities have started to reopen, the company plans to reopen to its end users and distributors in mid-July.
The facility opened its doors in July 2017 (see COMPRESSORTECH2, July 2019, p. 52.) and represents the company's commitment to a skilled workforce, distributors and end-users who build and maintain Ariel compressors. The facility includes 12 classrooms, and meeting rooms, three training labs, a theater and an interactive atrium.
Ariel established the center to promote safe practices and to educate its workers, distributors and end users. "The more knowledge and training they have about our compressors will ensure they operate safely and for many years to come." said Brett Parks, Ariel's director of Technical & Customer Training.
As part of an ongoing commitment to improvement, Ariel has introduced new training initiatives that target specific needs in different customer segments of the oil and gas industry. It is a great concept that addresses hands-on training for about 1,000 people annually, including Ariel's own employees, distributors and end users. The facility has space for about 100 people under instruction daily.
But as the world went into lockdown last year, that flow of people came to a halt. Ariel went through a period of assessment and eventually redesigned its curriculum and developed a series of webinars for distributors and end users. Those webinars temporarily replacing the valuable hands-on experience.
"We were able to connect with customers over the last year with alternative solutions," said Tommy Arnold, supervisor of Ariel's product group. "We can tailor these for an audience we way not have had the ability to reach before.'' The webinars enabled the company to reach hundreds of customers, some of whom would have had difficulty leaving an office environment for training.
Concurrently with the webinars, Ariel posted a series of more than 100 training videos that addressed specific components and questions of repair/maintenance of its compressors. The videos, each about two to five minutes in length, cover portions of the company's operation & maintenance manuals.
The short videos cover valves, lubrication, packing cases and capacity control. They are designed for mechanics or field operators and can be accessed through an online browser or a downloadable app for mobile access.
Throughout the lockdowns, Ariel has seen a steady increase in the number of people who access these videos, a sign that end users are hungry for information about how their compressors operate and can be maintained in times of COVID-19. "Many of the mechanics in the field are using these videos to increase their knowledge and help them in specific applications and routine maintenance, as needed," Arnold said.
The company developed a mobile training lab in a 53-foot trailer that it takes to distributors and customer sites throughout Texas. The lab includes a functioning Ariel JGJ2 compressor mounted on an alignment stand for a hands-on training experience. The mobile lab is designed to offer maintenance technicians convenient and comprehensive training at their location.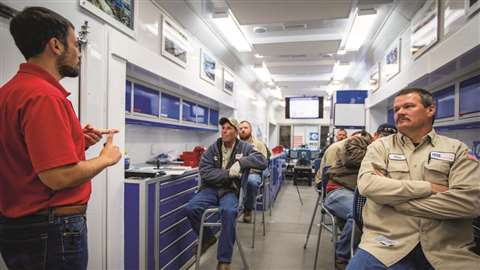 Industry service providers can learn directly from Ariel product trainers. Topics of instruction include valve rebuild and installation, proper torquing and alignment procedures, lubrication procedures and troubleshooting.
In addition to the mobile lab, the online webinars, and maintenance videos, Ariel developed a online course that is a prerequisite for attending any Ariel course. This pre work course gives everyone who attends any Ariel course a common starting point of knowledge.
As the training facility reopens, Ariel's end users and distributors will have renewed access to a valuable resource. "There is no substitute for hands-on training," Arnold said. "Some of our best feedback has come from breakout sessions."
NEWSLETTER
Delivered directly to your inbox, CompressorTech² News features the pick of the breaking news stories, product launches, show reports and more from KHL's world-class editorial team.