New company FIT sees opportunities in after-sales segment of compressor, other rotating equipment markets
Vincent Volpe spent more than 30 years at Dresser-Rand, including 15 years as CEO of the company.
One might think he would be ready to take things a bit easy, but Volpe said his new business project will take lots of "elbow grease" to come to fruition.
Volpe is heading up Fox Innovation & Technologies (FIT), as a platform to service the energy and industrial compressor and rotating equipment market. Private equity firm Bluewater is the firm's financial backer and majority owner.
FIT, which is headquartered in Houston, Texas, will target the after-sales segment of the compressor and other rotating equipment markets, helping to improve, modify and service existing compressors and turbines that can result in immediate improvements in efficiency and reduction in operating costs.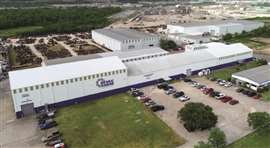 "I think there's a there is a niche, which has turned into an avenue, which has been created by kind of a confluence of a couple of things," Volpe said. "One is an increased focus on the environment and energy consumption…the consumption side of the business wasn't an issue 20 years ago.
"The second factor is that the OEMs have been very focused on energy transition and very much focused on the new unit side of the business."
Volpe added that the traditional service suppliers have been very focused on providing parts service, field service and repairs.
"They are agile, they're effective, but they're very local," Volpe said. "And they traditionally don't have a great deal of engineering capability in those companies."
Volpe, who's been working on the concept for the last three or so years, said that leaves an opportunity to create a company that is focused on technology that has the technological capabilities equal to or better than any OEM At least that's the goal, he said.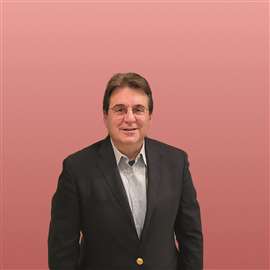 At the same time, the company is looking to acquire a network of service, parts and repairs facilities that are close to the clients with whom we have built relationships over a number of years.
"What we're building is something that's really quite different than what exists today," Volpe said. "This is kind of a hybrid of an OEM and a large, but agile, services company."
Proprietary technology
FIT said it has developed a proprietary technology and design approach to produce impellers and the associated gas flow path that focuses on optimizing and maximizing the efficiency and operating range of in-service equipment and mitigating performance degradation due to common variances in operating conditions or new processes introduced over the life of a gas field.
The key is a modular cartridge for centrifugal compressors, Volpe said, that can fit in any OEM's existing compressor casing with a simple bespoke design process using internal detailed criteria sources from end-user clients' files.
"We don't care whose internals are in there, because unlike other service suppliers, we're not measuring those impellers and trying to copy and remanufacturing them," Volpe said. "We're taking all the guts out of the compressor, and we're going to put a new cartridge in, that will fit in the existing bearing span, it will fit inside of the internal bore, and the inlet and discharge will be located where the nozzles are.
"So we take what's out there when literally we replace it with a cartridge," he said.
That's going to cut down on service time and make the whole process more efficient, Volpe said.
Volpe declined to get into details about the proprietary of the impeller, only saying the company has a different approach to designing the gas flow path.
"The point is, we want these molecules to flow through that compressor as happily as they possibly can," he said.
FIT has the capabilities to do its own design work and manufacture the cartridge to be inserted in the existing casing when the equipment is made available during planned turnaround and maintenance periods. The efficiency, cycle time and OEM-agnostic ability to work on any of its target customers' equipment, supported by the local ongoing operational support, will make this attractive to members of clients' C-Suites, focused on sustainability and the environment, as well as operations leaders, focused on reliable production at the lowest possible operating cost.
The addressable market, which includes gas compressors, gas turbines and steam turbines, is worth approximately $20 billion, the company said.
Acquisitions
FIT plans to aggressively grow its footprint through acquisitions. FIT's first major act was the acquisition of Texas-based Revak Keene Turbomachinery (Revak), which will serve as a catalyst for this new platform. Founded in 1981, Revak specializes in remanufacturing, upgrading, and re-rating steam turbines, pumps, gears, compressors, and complete steam turbine systems for industrial and energy sector customers.
Revak's 350,000 sq. ft. headquarters in Houston provides a strategic presence and manufacturing base from which FIT can grow by leveraging its engineering workshop expertise and world-class field service capabilities, the company said.
FIT says that the acquisition of Revak is the first deal in what it expects to be a busy 12 months in terms of acquisitions. The company's leadership team and Bluewater have already identified potential acquisition targets as it looks to build an international-scale platform to take on the rotating equipment and compressor market.
"We are delighted to have the chance to work again with Vincent Volpe and his team," said Tom Sikorski, Founding Partner at Bluewater, who previously worked closely with Volpe having invested in Dresser-Rand. "Our experience with them at Dresser-Rand was fantastic and the potential here is even better. There is a huge opportunity in a large addressable market to start a focused compressor efficiency strategy, and this team is the best in class in that field."
Volpe said that key clients require service in many different parts of the world for many different time zones.
"Complete service doesn't need to be local, but there's got to be at least a place they can call locally to get some help, and help's only a day or two away," Volpe said.
The goal is to have a series of parts, service and repairs facilities—not a lot of manufacturing footprint, but enough to have the ability to perform some small parts manufacturing and parts stocking in all the critical geographies.
The facilities will be designated by capabilities, he said. A size four facility will be able to do "everything for all products" while a size one facility may have a few service personnel, parts storage and some basic equipment.
"We do have four different templates in mind, depending on where we're going to go in the world," he said. "Over the next couple of years, our goal is to get to all the key places globally."
Long-term
The company sees its market in industrial processes in general.
"There's really a panoply of industries that all require high speed rotating equipment," Volpe said. "Now, if you're going to work on a compressor, because that's the thing that's absorbing all this power, and you have a relationship with a key client, they're probably going to want you to take responsibility for what's driving that machine. So it could be a motor, a gas turbine or a stewam turbine.
"So I don't think that we're going to be experts in everything right away. And we're starting with large turbo compressors because that's what we know. But we will build, and we are building quickly the project management capability as we will need to work with associated or contiguous products, like turbines, gears and motors, and take the total train responsibility."
With a plan in place, now comes the outreach to the industry.
"This whole thing is about a need that we identified several years ago, and have thought through in a great amount of detail," Volpe said. "It's based on what we believe our clients' needs are, it's based on the environment, and it's based on what we project our clients' future needs will be.
"We will start to call on clients now, explain what we've got, what we think we can do, ask them for opportunities to either make studies for them…and them to put us on the bidders list," he said. "We certainly have the engineering expertise. We can show them the kind of work that we can do around the engineering, design, science, solid modeling, and now we have a facility that's ISO certified in Houston. I think the components are there…it's going to require a lot of elbow grease now."
NEWSLETTER
Delivered directly to your inbox, CompressorTech² News features the pick of the breaking news stories, product launches, show reports and more from KHL's world-class editorial team.